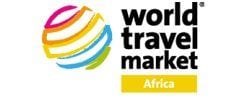 Ginger Juice was selected to provide social media for the inaugural World Travel Market – Africa, which took place in Cape Town in May 2014.
The event had virtually 
zero
social media presence when we took over in October 2013.  Since that time we provided a range of social media activity which:
built awareness of the event
built followers
increased bookings of feature exhibitors
promoted event sessions
delivered an international competition
included targeted Facebook advertising
included blogs
drove web traffic
and, generated increased event registrations.
We also provided comprehensive event-day coverage. The event was a huge success, and for a time, the event hashtag was even trending on Twitter!
Ginger Juice also provided social media support for
WTM Latin America
 in 2014 & 2015.  Click the link for full results.